Online teaching platforms | Online tutoring and teaching have become a popular resource for students of any age to learn nearly any topic. E-teaching is currently an ideal solution. The reason is – it can be done anywhere and anytime. Thanks to the worldwide reach of the internet and connectable smart devices that we are discussing the best online teaching websites where you can teach and make money. It can be done at home on a computer or mobile device and is usually cheaper than traditional in-person tutoring. You can help students doing their homework, solving their doubts, and make living just like other traditional teachers.
If you have the knowledge, information, or skills, to share, you can earn money teaching and selling digital courses at any of the best online teaching sites. Continually developing innovation makes education more successful and available to everybody. Finding the best online teaching platform is a real challenge. To focus on the most essential, find the best online teaching sites below which will surely inspire you.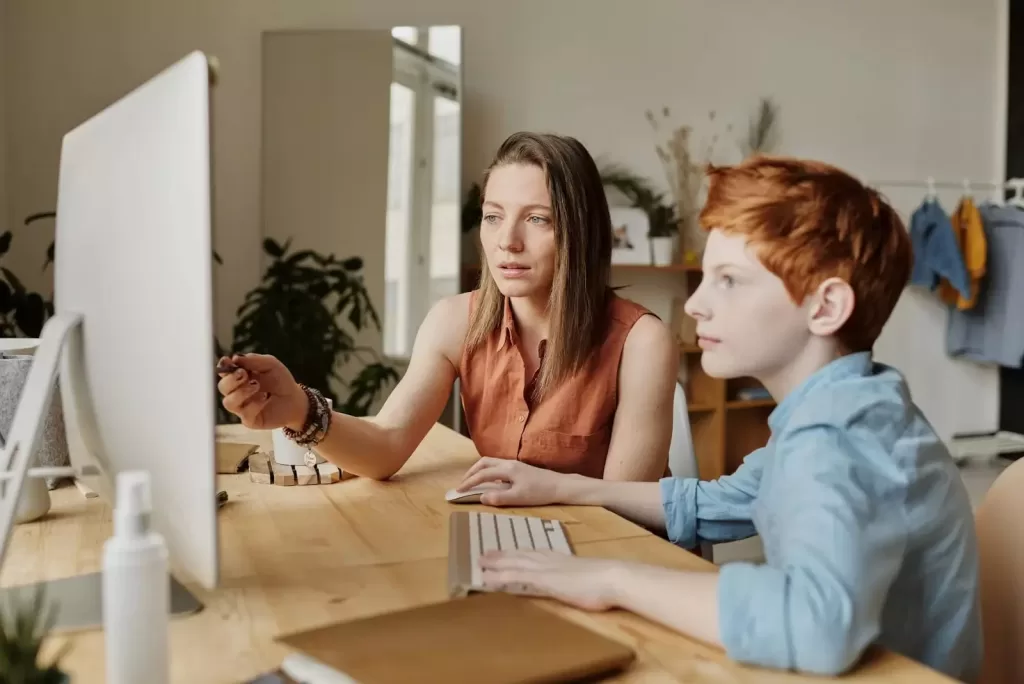 Udemy
Udemy ↗ is a massive open online course provider aimed at professional adults and students. Its learning experience arranges coursework into a series of modules and lessons that can include videos, text notes, and assessment tests. It was founded in May 2010 by Eren Bali, Gagan Biyani, and Oktay Caglar. Udemy is privately owned and headquartered in San Francisco with offices in Denver, Brazil, India, Ireland, and Turkey.
Udemy is the largest online learning destination that helps students, businesses, and governments gain the skills they need to compete in today's economy. It allows instructors to build online courses on their preferred topics. Using Udemy's course development tools, they can upload videos, PowerPoint presentations, PDFs, audio, ZIP files, and live classes to create courses. 
Udemy has more than 35 million users learning new skills from 57,000 expert instructors who've produced over 130,000 online courses. Instructors can also engage and interact with users via online discussion boards. Tutorials reach students from more than 180 countries in over 65 languages, and thousands of enterprise customers use Udemy for employee training. 
LinkedIn Learning
LinkedIn Learning ↗ is an online educational platform that helps you discover and develop business, technology-related, and creative skills through expert-led course videos. With more than 5,000 courses and personalized recommendations, you can discover, complete, and track courses related to your field and interests. You can also choose to add these courses and related skills to your LinkedIn profile once you've completed them.
Discover the right content from over 16,400 LinkedIn Learning courses in 7 languages taught by credible industry experts and 60+ new courses added every week. Or upload your organization's own custom videos, documents, and links. Create unique paths for specific groups of learners. Leverage AI-driven recommendations to find the right content for your learners, surfacing content based on learning activity, LinkedIn skills taxonomy, and broader insights from over 700 million members and billions of interactions. 
If you're a LinkedIn Learning admin, you can create a learning experience that is truly unique to your organization by complementing LinkedIn Learning courses with your own custom content. LinkedIn Learning allows admins to add customized content on the Learning platform. Courses are offered in multiple languages including the language selector for the entire website.
Skillshare
Skillshare ↗ is an online learning community designed for both students and teachers of real-world skills. It is an American online learning community for people who want to learn from educational videos. It was founded in New York in 2010 by two veterans of the digital world Michael Karnjanaprakorn and Malcolm Ong. On Skillshare, millions of members come together to find inspiration and take the next step in their creative journey. Professionals who are using the platform as instructors can teach skills by creating and publishing a class. 
The Skillshare community is comprised of over 3 million students and thousands of teachers, from 100+ countries, who come to the platform to learn skills to fuel their curiosity, creativity, and career. The teachers and students platform provides users an opportunity to access content, presentations, and courses related to a wide variety of topics. These topics include design, business, marketing, technology, photography, film, fashion, music, gaming, cooking, writing, DIY. crafts, and more. These skills are discovered and learned through the aid of project-based classes.
Teachable
Teachable ↗ is an online courses and coaching creation software that allows entrepreneurs, creators, and businesses of all sizes to create personalized engaging online courses and coaching products complete with videos, lectures, and quizzes. Track sales, gain insights into sold courses, and collect feedback via surveys on a unified dashboard. All with zero tech headaches.
Teachable will provide a framework for everything you need to create and sell your course. It was founded by Ankur Nagpal and was previously known as Fedora. More than 100,000 teachers have created in excess of 34,000 courses for millions of students around the world with Teachable. Collect payments through Teachable so you don't have to handle any of the nitty-gritty around VAT, taxes, and author payments. 
Thinkific
Thinkific ↗ is a software platform that enables entrepreneurs to create, market, sell, and deliver their own online courses.  People use Thinkific to teach all types of courses from learning to play guitar, to flying a drone, to enhancing your digital marketing skills! The opportunities for online education are unlimited. It creates an incredible experience for your students at every step, from arriving at your website to completing your course and achieving their goals.
Thinkific currently helps more than 25,000-course creators deliver education in 164 countries. Easily upload videos, build quizzes, and organize all your learning content with drag and drop builder. Set pricing, schedule lessons, and automate your content to curate a learning experience your students will love. Thinkific offers three beautiful and responsive Themes; Vision, Empire, and Vogue, each with 3-4 styles.
Coursera
Coursera ↗ is an American massive open online course (MOOC) provider founded in 2012 by two Stanford University computer science professors Andrew Ng and Daphne Koller. The e-learning platform offers about 3,000 online courses in partnership with more than 200 leading universities and companies to bring flexible, affordable, job-relevant online learning to individuals and organizations worldwide.
Coursera is an online learning platform with thousands of courses, including professional certificate programs and bachelor's and master's degree programs. In 2014 Coursera received Webby Winner (Websites and Mobile Sites Education 2014) People's Voice Winner (Websites and Mobile Sites Education). Coursera first began working with a few schools (Stanford, Princeton, University of Michigan, and the University of Pennsylvania) to bring some of their popular courses online. If you are a College/University or Companies then you can upload your course on Coursera.
WizIQ
WizIQ ↗ is a cloud-based learning management suite designed for educational organizations and enterprises. It provides a complete solution to tutors, institutes, and organizations to deliver live online classes and launch self-paced courses. The learning platform has integrated tools that create and deliver content suitable for both classroom settings and self-paced online courses. WizIQ experts provide 24×7 phone-based technical and customer support to help resolve any issues teachers or students may have. More than 400,000 instructors have used WizIQ to offer learning services to over four million learners located across 200 countries.
WizIQ offers all the tools organizations need to create and deliver learning materials in one user-friendly suite. With WizIQ, businesses can launch their own custom-branded learning/training portal with features such as virtual classroom, course builder, tests and assessment builder, customized mobile application, eCommerce, and reports. WizIQ also enables managers to create and upload multimedia content to create and sell online courses. WizIQ already has mobile apps for iOS and Android, and more fully functional mobile apps are on the way.
Google Classroom
Google Classroom ↗ is a free web service developed by Google for schools that aims to simplify creating, distributing, and grading assignments. Many middle school elective teachers are looking for tools and resources to save time and make their lives easier. Classroom saves time and paper and makes it easy to create classes, distribute assignments, communicate, and stay organized. The classroom is available on the web or by mobile app. You can use Classroom with many tools that you already use, such as Gmail, Google Docs, and Google Calendar.
What Teacher can do with Classroom?
Start a video meeting.
Create and manage classes, assignments, and grades online without paper.
Add materials to your assignments, such as YouTube videos, a Google Forms survey, and other items from Google Drive.
Give direct, real-time feedback.
Use the class stream to post announcements and engage students in question-driven discussions.
Invite parents and guardians to sign up for email summaries with a student's upcoming or missing work.
Coursecraft
CourseCraft ↗ provides tools to build superbly designed self-paced online courses. It provides everything you need to build superbly designed self-paced online courses. The easy way for creatives to build an e-course and sell it. Share your passion, make money, and help people level up their lives today. Whether you're a course-building newbie or an expert entrepreneur, CourseCraft makes it a breeze to get up and running with your online course.
CourseCraft is a simple tool for developing, creating, and selling their online course, or e-course. Course creators use application to create the course (write 'lessons', upload video/audio, and so on), and participants who enroll in the courses use a front-end that displays the course content (with commenting features/etc). The platform also houses the content and processes all transactions related to your sales.
Some Other Online Teaching Platforms
Tutor
Tutor Hub
WizIQ
Uteach
Chegg Tutors
Buddy School
VIPKID
Preply
Tutorvista.com
Studydraft
Smarthinking
TutorEye
Transtutor
Vedantu
Skooli
Wyzant
BitDegree
Classmill
Course Hero
eTutorworld
Happy Tutors
Sophia
Tutoo
Henry Harvin Education
Academy of Mine
Coursecraft
Eliademy
Helphub
Kajabi
LearnDash
Learnworlds
OpenLearning
Shaw Academy
Also See:- List of Online Learning Platforms
If you enjoyed this post, share it with your friends. Do you want to share more information about the topic discussed above or do you find anything incorrect? Let us know in the comments. Thank you!