List of online learning platforms | In the past few years, online learning has drastically evolved and changed the face of modern education. But now, since the stay-at-home orders for most countries will extend for several weeks, online classes are a great option to keep busy and productive. First introduced in the 1990s with the creation of the internet and utilized in distance learning, online learning (also called e-learning) is most prevalent in higher education.
Online learning involves a lot of preparation and adjustments for all key stakeholders, including educators, students, and guardians. Whether you always wanted to learn basic coding, sharpen math skills, or develop artistic prowess, these seven online learning platforms offer a plethora of courses from experts in the field of professors at top universities. Some of the best online learning platforms include Skillshare, Udemy, LinkedIn Learning, Edx, Coursera, Udacity, MasterClass, etc.
If you're aiming to learn some new marketable skills or just want to explore a topic for fun, online learning platforms are a great and easily accessible resource for learning on your own schedule. The fact that you could learn from the comfort of your own home. If you have been cracking your head over the viability of MOOC courses and the online platforms to help you get the best out of them, then keep reading as you are about to learn about the best online learning platforms. 
Online learning is a method of education whereby students learn in a fully virtual environment. To help make this process easier, we came up with a list of the top online learning platforms analyzed by type and category that you can use to offer high-quality learning experiences.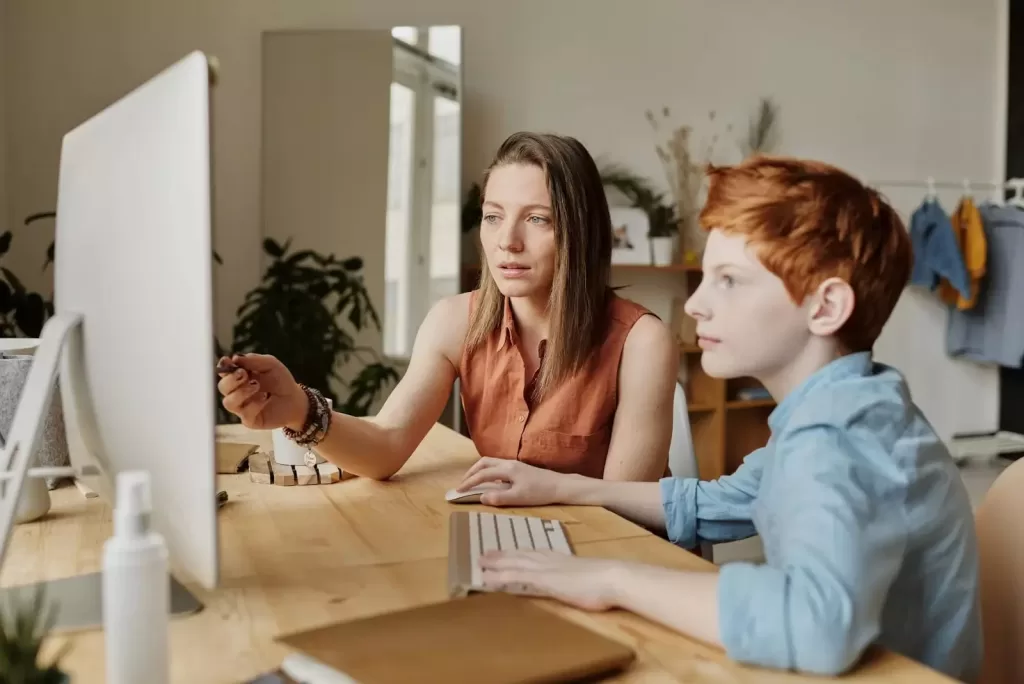 Alison
Alison ↗ is an e-learning platform that focuses on helping users develop skills that can be applied in the workplace. Mostly focuses on job-applicable skills. It was founded in Galway, Ireland by Irish social entrepreneur Mike Feerick on 21 April 2007. It is an online learning platform designed for students who want to learn skills that will be immediately practical in the workforce.
Alison offers over 2500 free online courses, it has about 19 million learners and 3 million graduates from 195 countries. It is a free education site offering certification in some areas like Sales and Marketing, Language, Information Technology, Health, Business, Management, Personal Development, Engineering and Construction, Teaching and Academics, etc. Alison's team consists of representatives from 14 countries across 6 continents worldwide! 
Coursera
Coursera ↗ is an American massive open online course (MOOC) provider founded in 2012 by two Stanford University computer science professors  Andrew Ng and Daphne Koller. The e-learning platform offers about 3,000 online courses in partnership with the world's leading universities and companies. Coursera works with universities and other organizations to offer online courses, certifications, and degrees in a variety of subjects. 
Coursera partners with more than 200 leading universities and companies to bring flexible, affordable, job-relevant online learning to individuals and organizations worldwide. It offers individual courses as well as bachelor's and master's degree programs that reduce barriers to higher education. 
There are also professional certificate programs designed to aid workers in securing new roles or promotions. Coursera fees for the courses are charged individually or for the entire specialization upfront. Financial aid is also provided for learners who qualify.
Edx
EdX ↗ is an American massive open online course (MOOC) provider. It is a non-profit created by founding partners Harvard and MIT. It runs on the free Open edX open-source software platform. Open edx built to showcase the latest in learning sciences and instructional design, the Open edX learner platform is driven by our community of developers, technology providers, research teams, and users.
By opening the classroom through online learning, edX empowers millions of learners to unlock their potential and become changemakers. These subjects include law, history, science, engineering, business, social sciences, computer science, public health, and artificial intelligence (AI). Edx provides unverified courses free of charge. Verified courses start from $50 and may go up to $300.
Khan Academy
Khan Academy ↗ is an American non-profit educational organization. It was founded in genuine and humble roots in 2004 by Salman Khan, who used the initial videos to help tutor one of his cousins. Khan Academy offers practice exercises, instructional videos, and a personalized learning dashboard that empower learners to study at their own pace in and outside of the classroom. 
The organization produces short lessons in the form of videos that serve as lectures on over 5,000 different topics. It tackles math, science, computing, history, art history, economics, and more, including K-14 and test preparation (SAT, Praxis, LSAT) content. Khan Academy website users can maintain records of their progress. Through the website, teachers can also monitor the progress of students who are using the site.
LinkedIn Learning (Lynda.com)
LinkedIn Learning ↗ is an American website offering video courses taught by industry experts. All the courses fall into 3 categories: Technology, Business, and Creative. The world's largest professional network with 756 million members in more than 200 countries and territories worldwide. More than 5,000 high-quality educational videos on topics ranging from using different technologies to building business and professional skills.
Linkedin Learning was founded in 1995 by Lynda Weinman as Lynda.com before being acquired by LinkedIn in 2015. Microsoft acquired LinkedIn in December 2016. Microsoft completed its acquisition of LinkedIn, bringing together the world's leading professional cloud and the world's leading professional network. Lynda.com offers a 30-day free trial program. After the trial period, the price starts from $29.99/month.
MasterClass
The masterClass ↗ is a sophisticated e-learning platform featuring classes taught by celebrities and industry leaders. It is an American online education subscription platform on which students can access tutorials and lectures pre-recorded by experts in various fields. The concept for MasterClass was conceived by David Rogier and developed with Aaron Rasmussen.
MasterClass classes are engaging and well-produced, almost cinematic in style, and its VIP instructors leave you feeling very inspired. It includes classes on a wide variety of categories; Business, Science & Tech, Food, Music, Writing, Community & Government, Sports & Gaming, Design & Style, Wellness, Arts & Entertainment, and Home & Lifestyle. 
MasterClass currently has a catalog of 100+ classes taught by one of its 100+ VIP instructors. The masterClass is a subscription-based platform, you can take as many sessions as you want within a monthly subscription. The price is about $15 per month for unlimited access, but students have to sign up for one year at a time.
Skillshare
Skillshare ↗ is an online learning community with thousands of classes for creative and curious people. It is an American online learning community for people who want to learn from educational videos. The teachers and students platform provides users an opportunity to access content, presentations, and courses related to a wide variety of topics. 
These topics include design, business, marketing, technology, photography, film, fashion, music, gaming, cooking, writing, DIY. crafts, and more. Skillshare offers free, premium, and team pricing plans. The current pricing is $32 per month, or if you pay for one year upfront, the cost is $168 (which works out to around $14 per month). Skillshare offers a free trial.
Features of Skillshare: Shared Learning Experience, High-Quality Learning Materials/Courses, Class Creation, Publishing Classes, Free Classes, Promoting Class, Building Channels, Compensation for Teachers, Catalog of Premium Classes, Group Classes, Referral, Feedback, Networking, Learning by Support, Offline viewing for Premium Students, etc.
Udacity
Udacity ↗ is an educational organization that offers MOOCs. It is the outgrowth of free computer science classes and courses that were offered through Stanford University in 2011. Udacity is for anyone that is looking to gather knowledge and earn new skills in programming, business, data science, and more. It offers Nanodegrees which are online immersive full-time and part-time programs, ranging from three to six months in length for students worldwide. 
Udacity's platform is a little different than some of the others on the market. Its courses are designed to give you real employable skills that are based around real-world projects. Upon graduation, the coaching services ensure the student has experience in the best interviewing techniques and expertise for fine-tuning their resumes. Udacity offers up to 200 courses completely free of charge. A Nanodegree course can cost from $200/month and could go up to $2400/month.
Udemy
Udemy ↗ is a massive open online course provider, and its learning experience arranges coursework into a series of modules and lessons that can include videos, text notes, and assessment tests. It is an American massive open online course (MOOC) provider aimed at professional adults and students. It was founded in May 2010 by Eren Bali, Gagan Biyani, and Oktay Caglar.
More than 40 million students are mastering new skills from expert instructors teaching over 155,000 online courses in topics from programming and data science to leadership and team building. Udemy allows students to preview classes they're interested in and does offer a 30-day refund if you're dissatisfied. 
Udemy provides access to training courses for individuals, to businesses and provides a platform for instructors and experts to host their own course content. It offers a free trial and courses start from $12.99. Pricing will vary from course to course. Business plans start from $360 per year per user.
Some Other Online Learning Platforms
Codecademy
Pluralsight
DataCamp
Treehouse
Edureka
Mindvalley
Futurelearn
BitDegree
Thinkful
Skillcrush
Study.com
Domestika Review
Zenva Academy
Lead Academy
Shaw Academy
AlgoExpert
Academic Earth
Internet Archive
Big Think
Brightstorm
CosmoLearning
Futures Channel
Howcast
FreeCodeCamp
Simplilearn
Teachable
Khan Academy
CreativeLive
Open Culture Online Courses
Lifehack Fast Track Class
iTunesU Free Courses
Apple Developer Site
Canvas Network
Stanford Online
Open Yale Courses
UC Berkeley Class Central
MIT OpenCourseWare
Carnegie Mellon Open Learning Initiative
University of Oxford Podcasts
TED-Ed
Connections Academy
Memrise
LessonPaths
CodeHS
Aquent Gymnasium
Open Edu
Also See:- Top 10+ Free Learning Websites
If you enjoyed this post, share it with your friends. Do you want to share more information about the topic discussed above or do you find anything incorrect? Let us know in the comments. Thank you!