Doubtlessly, the internet is an incredible tool that helps us with information and knowledge and allows us to interact with people. Clearly, we all rely on the internet! From basic operations to complex ones, we all depend on the internet. People use the internet for entertainment, learning, meeting new people, and more. Undoubtedly, the internet is priceless and has increased our efficiency but has brought many threats as well.
In today's digital world, new risks arise every hour of every day!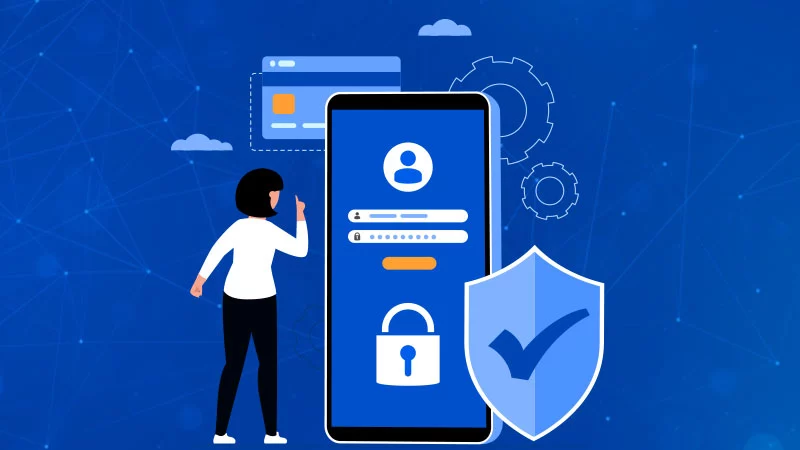 Cyber-attack is one of the major concerns for today's technology executives and business owners. Do you know that approximately 2,244 attacks happen on the internet every day! Regardless of the type of your business, any business that uses the internet can be a target for cyber-attackers. Clearly, a cyber-attack can completely devastate your small business and can cause disastrous and grievous consequences. You can also take help from Digihub to secure your business.
What Exactly a Cyber-attack is?
In simple terms, it is an unwelcome attempt performed by cybercriminals to steal, uncover, alter, or destroy information on a computer system. Cybercriminals or cyber-attackers use several methods to launch a cyber-attack on a computer, network, or information system. Some of those methods are ransomware, malware, phishing, denial of service, and more. Cyber attackers can have several objectives when launching cyber-attacks. Some cybercriminals carry out attacks for financial gain. However, others are launching attacks because of some political causes. 
Honestly, cybercriminals can target any industry or business. Many people have a misconception that small businesses are not at risk of cyber-attacks. Unfortunately, you are wrong! Due to limited resources and a lack of knowledge about cyber security, small businesses are more prone to online hacks and breaches. According to a recent survey report, about 43 percent of cyberattacks are launched for small businesses only! 
It's horrible, right? Well, the best part is that you can protect your small business from cyber-attacks. Wondering, how?
Let's dive straight into some of the best ways that can help you protect your small business from cyber-attacks:
Always Back Up Your Data
Data is everything for every company. Thus, it's imperative to protect your company from cyber-attacks. Well, backing up your company's data is one of the most effective ways to keep it safe. It allows you to recover every crucial information after an incident of a cyber-attack. You can use multiple backup methods to keep your data safe and secure. 
Educate Your Employees About Security Principles
Honestly, the more your employees are aware of cyber-attacks, the better off you will be. So, it's crucial to educate them about security principles. Apart from this, you can set up IT cybersecurity policies for your employees. Such cybersecurity policies can help your employees understand vulnerabilities to your business operations and prevent your business from a cyber breach or attack. Empowering your employees about cyber security can be very advantageous for your business. Always remember that knowledge is the basis for protecting your business against a cyber-attack. 
Secure Your Hardware
When it comes to cyber security, business owners focus on different ways to secure software while hardware appears to be taken secondary. Clearly, hardware is the base of digital trust. If your cell phones, laptops, and other electronic devices are not secured then you are at a big risk. So, make sure that all the devices are well protected and secured.  In order to protect your hardware, you can limit the access of unauthorized individuals. Also, always lock your computers and laptops when attending. 
Conduct Regular Audits
To be honest, no one can completely eradicate the risk of a cyber breach! However, you take some preventive measures to minimize the risk of cyber-attack. Conducting regular audits can help you access cyber protection and help you analyze the vulnerabilities. In this way, you can minimize potential losses and avoid cyber threats. 
Use Strong Passwords
Always remember that a password is your first defense against unsanctioned access to your system. The stronger your password, the more secured your data will be! So, it's crucial to use a strong password on your system. Wondering, what a strong password is? Basically, it is a complex combination of numbers, alphabets, and special characters that provides security from hackers and cyber-attackers. Apart from this, enabling two-factor authorization is a smart move to protect your business from cyber-attack. 
In The Nutshell!
Unquestionably, cyber-attack is a serious problem that requires your attention.  However, investing in a cyber security solution and implementing preventive measures can help you safeguard your business from future cyber-attacks. 
Author Bio: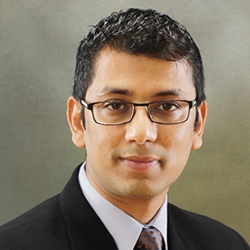 Sachin Agrawal is an Enterprise Architect and heads up Business & Technology at Tarika Technologies. He carries the expertise and a flair for writing on Management Consulting, Software & Analytics, and Digital Media. Apart from distilling his technical ideas into creating innovative solutions, he is a practitioner of Haidong Gumdo and at his leisure, taps the Cajon and strums his Guitar! You can connect with him on LinkedIn.