Free learning apps | If you're aiming to learn some new marketable skills or just want to explore a topic for fun, online learning platforms are a great and easily accessible resource for learning on your own schedule. Mobile apps turned smartphones into virtual classrooms where students do curricular activities with ease and focus. Apps for Free Online Education helps you to learn courses at your comfortable place. Every individual wants to receive the best education to achieve his or her dreams. 
Online learning is a method of education whereby students learn in a fully virtual environment. Whether you always wanted to learn basic coding, sharpen math skills, or develop artistic prowess, these seven online learning platforms offer a plethora of courses from experts in the field of professors at top universities. In the past few years, online learning has drastically evolved and changed the face of modern education. 
Mobile apps, along with new and advanced learning management software are changing the educational landscape. These apps offer many audio, video, articles, and e-books to increase your knowledge. To help make this process easier, we came up with a list of the top online learning platforms analyzed by type and category that you can use to offer high-quality learning experiences. 
If you have been cracking your head over the viability of MOOC courses and the online platforms to help you get the best out of them, then keep reading as you are about to learn about the best online learning platforms. Free educational applications abound, and entire courses can be found online. Best of all, many high-quality apps are completely free. Some of the best free online learning apps include Skillshare, Udemy, LinkedIn Learning, Edx, Coursera, Udacity, etc.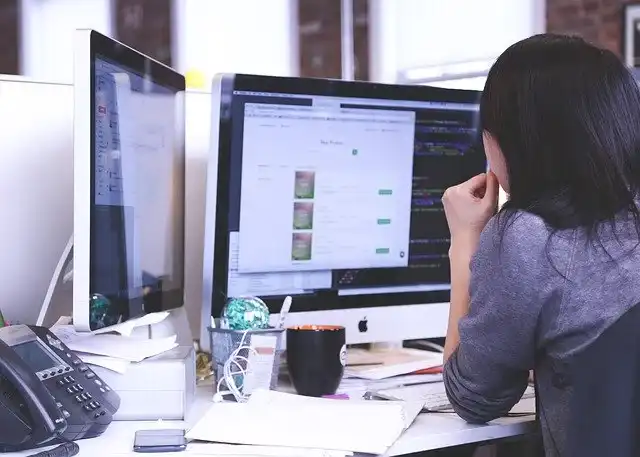 Linkedin Learning (Lynda.com)
LinkedIn Learning is an American website offering video courses taught by industry experts. All the courses fall into 3 categories: Technology, Business, and Creative. It offers video courses that are taught by experts. More than 5,000 high-quality educational videos on topics ranging from using different technologies to building business and professional skills.
The world's largest professional network with 756 million members in more than 200 countries and territories worldwide. Linkedin Learning was founded in 1995 by Lynda Weinman as Lynda.com before being acquired by LinkedIn in 2015. Microsoft acquired LinkedIn in December 2016. 
Microsoft completed its acquisition of LinkedIn, bringing together the world's leading professional cloud and the world's leading professional network. These LinkedIn training courses are perfect for beginners, intermediate learners, and experts. It offers a 30-day free trial program.
Coursera
Coursera is an American massive open online course (MOOC) provider founded in 2012 by two Stanford University computer science professors  Andrew Ng and Daphne Koller. This brings a wide variety of topics and perspectives to one searchable database. The e-learning platform offers about 3,000 online courses in partnership with the world's leading universities and companies. 
Coursera works with universities and other organizations to offer online courses, certifications, and degrees in a variety of subjects. It is a powerful tool for free online education and includes courses from many top universities, museums, and trusts. This gives the site an extremely wide range of in-depth courses.
Coursera partners with more than 200 leading universities and companies to bring flexible, affordable, job-relevant online learning to individuals and organizations worldwide. It offers individual courses as well as bachelor's and master's degree programs that reduce barriers to higher education. There are also professional certificate programs designed to aid workers in securing new roles or promotions.
Khan Academy
Khan Academy is an American non-profit educational organization. It was founded in genuine and humble roots in 2004 by Salman Khan, who used the initial videos to help tutor one of his cousins. Khan Academy offers practice exercises, instructional videos, and a personalized learning dashboard that empower learners to study at their own pace in and outside of the classroom. 
The organization produces short lessons in the form of videos that serve as lectures on over 5,000 different topics. It tackles math, science, computing, history, art history, economics, and more, including K-14 and test preparation (SAT, Praxis, LSAT) content. Khan Academy website users can maintain records of their progress. Through the website, teachers can also monitor the progress of students who are using the site.
Udemy
Udemy is a massive open online course provider, and its learning experience arranges coursework into a series of modules and lessons that can include videos, text notes, and assessment tests. Its free courses are similar in concept to Coursera's but additionally allow users to build custom courses from lessons. 
Udemy is an American massive open online course (MOOC) provider aimed at professional adults and students. It was founded in May 2010 by Eren Bali, Gagan Biyani, and Oktay Caglar. More than 40 million students are mastering new skills from expert instructors teaching over 155,000 online courses in topics from programming and data science to leadership and team building. 
Udemy allows students to preview classes they're interested in and does offer a 30-day refund if you're dissatisfied. Udemy provides access to training courses for individuals, to businesses and provides a platform for instructors and experts to host their own course content.
Udacity
(Android – Free)
Udacity is an online teaching platform that helps you to create courses on numerous categories like development, business, design, marketing, etc. This educational organization offers MOOCs. It is the outgrowth of free computer science classes and courses that were offered through Stanford University in 2011. 
Udacity's platform is a little different than some of the others on the market. Its courses are designed to give you real employable skills that are based around real-world projects. It offers Nanodegrees which are online immersive full-time and part-time programs, ranging from three to six months in length for students worldwide.
Udacity is for anyone that is looking to gather knowledge and earn new skills in programming, business, data science, and more. Upon graduation, the coaching services ensure the student has experience in the best interviewing techniques and expertise for fine-tuning their resumes. Students can also develop new skills and achieve their goals by learning from the extensive library of various courses.
Edx
Edx is an American massive open online course (MOOC) provider. It is a non-profit created by founding partners Harvard and MIT in 2012. It runs on the free Open edX open-source software platform. By opening the classroom through online learning, edX empowers millions of learners to unlock their potential and become changemakers.
Open edx built to showcase the latest in learning sciences and instructional design, the Open edX learner platform is driven by our community of developers, technology providers, research teams, and users.
Edx offers high-quality courses from the world's best universities and institutions to learners everywhere. Out of the 90 universities, it includes top global rankers. These subjects include law, history, science, engineering, business, social sciences, computer science, public health, and artificial intelligence (AI).
Codecademy
Codecademy is an American online interactive platform that offers free coding classes in 12 different programming languages as well as markup languages. It was founded in August 2011 by Zach Sims and Ryan Bubinski. The company, headquartered in New York City. It offers courses in 14 different programming languages and 10 different subject areas.
Codecademy has a basic free plan where you can enjoy interactive lessons and daily practices. Millions of people worldwide unlock modern technical skills and reach their full potential through code. Codecademy's online courses allow students to interact with one another and get feedback from peers. 
Skillshare
Skillshare is an online learning community with thousands of classes for creative and curious people. It is an American online learning community for people who want to learn from educational videos. The classes in Skillshare are taught by real creators. The teachers and students platform provides users an opportunity to access content, presentations, and courses related to a wide variety of topics. 
These topics include design, business, marketing, technology, photography, film, fashion, music, gaming, cooking, writing, DIY. crafts, and more. Skillshare offers free, premium, and team pricing plans. You can join the courses to learn from any device. It helps you to achieve your business growth without any hassle.
Features of Skillshare: Shared Learning Experience, High-Quality Learning Materials/Courses, Class Creation, Publishing Classes, Free Classes, Promoting Class, Building Channels, Compensation for Teachers, Catalog of Premium Classes, Group Classes, Referral, Feedback, Networking, Learning by Support, Offline viewing for Premium Students, etc.
Some Other Free Learning Apps
OpenLearn
SoloLearn
TED
Lumosity
Goodreads
Photomath
Remind
Duolingo
Studyblue
Wikipedia
Youtube
Tynker
Google Arts & Culture
Quora
Start Chart
Also See:- Best Online Learning Platforms
If you enjoyed this post, share it with your friends. Do you want to share more information about the topic discussed above or do you find anything incorrect? Let us know in the comments. Thank you!