Government Contract Management Software | Government agencies should employ a future-minded enterprise solution for cohesive vendor management and sourcing. Businesses are constantly walking in and out of agreements, deals, and new contracts. Contract management software allows users to track and manage contracts through the various stages of their life cycles. Legal departments on both sides of a deal participate in the contracting process to ensure compliance with laws and regulations as well as with internal company rules.
Contract management refers to the automation of processes surrounding creating new contracts, managing contract terms, storing and tracking existing documents, and overseeing contract renewal or termination. In a business, this includes, but is not limited to, those made with customers, vendors, partners, or talent. Contract management is then the process of managing all the stages of that contract or agreement.
The software makes creating a contract easy and automated. It makes contract review and approval cloud-based and completely auditable. To find the best government contract management solutions, we evaluated more than three dozen providers based on key features, including customization and automation.
Finding the best Government Contract Management Software for your business is now good and easier. Compare product reviews and features to build your list. While there are lots of players in this market, we've identified the top companies that you can use.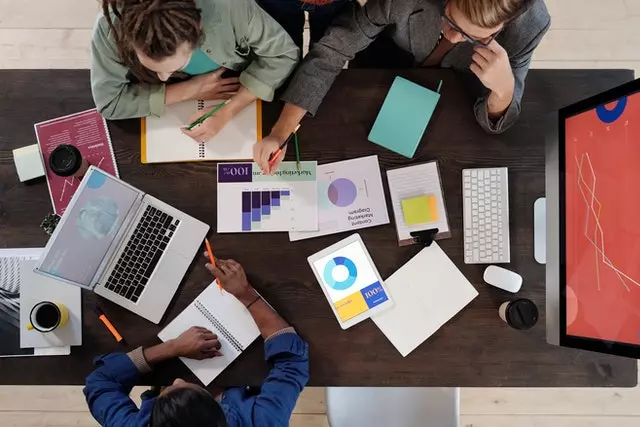 Agiloft
Agiloft ↗ is a provider of agile software for contract and commerce lifecycle management. It is a technology company specializing in business process management software in Redwood City, California. Agile technology makes it easy to set up and use and the scalable platform supports any approval processes with integrated workflows, email alerts, and one-click contract generation. It is fully auditing compliant with support for HIPAA, SOX, and CFR21. 
Agiloft provides a full and deeply customizable set of features to address all of your business process automation needs. If the user does not log in for 30 days, the license is automatically freed up. Assigned licenses can also be manually reassigned, such as when an employee leaves the company, and are available for reassignment 24 hours after being freed up. 
Focused on mid to large companies that need robust automation, Agiloft provides deep and rapid customization that easily adapts to serve a wide range of vertical industries. Multiple portal user groups are supported with permissions-based access based on the user's group membership.
Features of Agiloft: Tables and Fields, Working with Records, File Management, Powerful Searching, Charts and Reports, Email, Chat, SMS, Auditability, Automation, AI Core, Multi-language Support, Precise Access Control, Custom Look & Feel, Configurable Interfaces, Prebuilt Integrations, Installation and Upgrades, Contract Mgmt (CLM*), ITIL (ITIL*), Custom Portals (Unlimited*), APIs & Scripts (Enterprise*)
Price Details
Agiloft pricing starts at $65.00 per feature, per month. There is a free version. Agiloft offers a free trial.
ContractWorks
ContractWorks ↗ with AI-enabled technologies provides automated services, saving you time and money. Simple software to keep government contract management under control with a secure, centralized document repository, your contracts are always organized and within reach, so you and your colleagues can make informed decisions. 
It makes executing, storing, and tracking corporate agreements easier. Its automatic smart document tagging uses AI technology to make ContractWorks the best option for your automation needs. 
A big benefit of ContractWorks is its commitment to the highest levels of document security, privacy, and confidentiality. You can easily save, schedule, share, and export your reports. The software integrates with Salesforce on Professional and Enterprise plans. ContractWorks' 24/7 support team can be accessed via phone, email, or live chat.
Features of ContractWorks: Automatic smart contract outlines, Automatic recordkeeping, Automated reminders, Contract repository, Built-in e-signature, Milestone alerts, OCR and advanced search capabilities, Annotations for quick, easy document review, etc.
Price Details
Pricing starting at $600/month for unlimited users, ContractWorks makes contract management software accessible to businesses of all sizes.
PandaDoc
PandaDoc ↗ is one of the more popular contract management software programs. Simplify your government contracting management process with a user-friendly contract management software solution. It is cloud-based document management software that helps users in creating proposals, quotes, human resources documents, contracts, and more. PandaDoc headquartered in San Francisco offers their eponymous electronic signature platform for sales teams, containing sales proposal automation and CPQ (configure, price, quote) features, and integration with CRMs. It is an affordable, all-in-one solution with a robust contract and document management platform.
Every government contract requires a slightly different approach and requires government contract management software that gives you the flexibility to remain compliant with federal acquisition regulations and sundry state and federal government agencies.
PandaDoc helps you oversee the entire lifecycle of your contracts using its intuitive software. It is an incredibly popular document and contract management software with more than 27,000 customers around the world.  This affordable and feature-rich software stands out from the competition, making it the best overall choice for companies of any size. Built-in collaboration, version control, document history, and electronic signature make it easier than ever to draft, negotiate, and sign contracts.
It's an excellent choice for growing small businesses and startups because it provides the resources you need to draft professional contracts without hiring a legal professional. The solution is mostly used by sales and marketing teams and company leadership. This secure solution gives companies an audit trail for documents while keeping data safe in its secure cloud storage facilities. Quickly get up and running by using this browser-based program or downloading PandaDoc's mobile app for Android and iOS.
Upgrade your document workflow with PandaDoc:
Proposals
Quotes
Contracts
eSignatures
Forms
Price Details
PandaDoc offers a free eSign plan and 3 paid plans for eSigning and document automation. Our plans start at $19 per user per month and include unlimited documents and eSignatures. You can even jump-start your evaluation with a free 14-day trial. If you need more users, be sure to chat with our sales team to find the best pricing solution for you and your business.
Legito
Over 95,000+ users in 36+ countries from top-tier law firms and companies use Legito ↗ to manage documents, including LexisNexis, Price Waterhouse Coopers, Skoda Auto, and Societe Generale Group. Lawyer-friendly software for creating responsive documents that know how you think and edit themselves. 100% Programing-Free Document Automation. It is a document management solution that helps businesses in finance, real estate, legal, and other sectors draft and stores letters of intent, loan agreements, questionnaires, and more.
The company's platform provides reports and analytics that integrate seamlessly with existing systems and is even compatible with Google Cloud and Microsoft SharePoint, enabling businesses to save time and resources to invest better in their customers and new ideas to drive the business forward. 
Legito allows managers to collaborate with team members by reviewing files, modifying content, and adding comments on a unified platform. Legal and corporate teams in need of automated solutions for drafting, assembling, and managing documents, including smart workflows, inherent version control, and secure sharing & negotiation tools.
Features of Legito: Government Contracts, Contract Lifecycle Management, Electronic Signature, Document Classification, Document Generation, Automated Routing, Compliance Management, Compliance Tracking, Multiple Output Formats, Batch Processing, Workflow Management, Access Controls/Permissions, Digital Signature, Collaboration Tools, Buy-Side (Suppliers), Forms Creation & Design, File Recovery, Full-Text Search, Process/Workflow Automation, Archiving & Retention, Specialty Contracts, Change Management, Periodic Review, Pre-built Templates, Templates, Version Control, Drag & Drop, File Conversion, Completion Tracking, Alerts / Escalation
Price Details
Legito pricing starts at $600.00 per user, per year. They do not have a free version. Legito offers a free trial.
Some Other Government Contract Management Software
ContractPodAi
Skribble
Odoo
GEP SMART
TRADOGRAM
DocTract
BlueSnap
CINCEL
Dolibarr
Procure Xperts
Huddle
Freshservice
FileHold
Intellect
CobbleStone
Fluix
Nintex
App4Legal
Legalesign
ContractRoom
UniPhi
Gatekeeper
Aerofiler
ContracTool
Also See:- Best Contract Management Software
If you enjoyed this post, share it with your friends. Do you want to share more information about the topic discussed above or do you find anything incorrect? Let us know in the comments. Thank you!