Free contract management software | Businesses are constantly walking in and out of agreements, deals, and new contracts. A contract is a binding agreement between two or more parties. A contract management system is a software solution that helps businesses deliver on their promises by properly creating, executing, signing, and monitoring all of their agreements. In a business, this includes, but is not limited to, those made with customers, vendors, partners, or talent. Contract management is then the process of managing all the stages of that contract or agreement.
Most businesses today are on the lookout for efficient contract management techniques to streamline their dealings and related administrative tasks. Basic contract management tools focus on creating contracts from templates and/or storing signed contracts. To find the best free contract management solutions, we evaluated more than three dozen providers based on key features, including customization and automation.
Finding the best Free Contract Management Software for your business is now good and easier. While there are lots of players in this market, we've identified the top companies that you can use.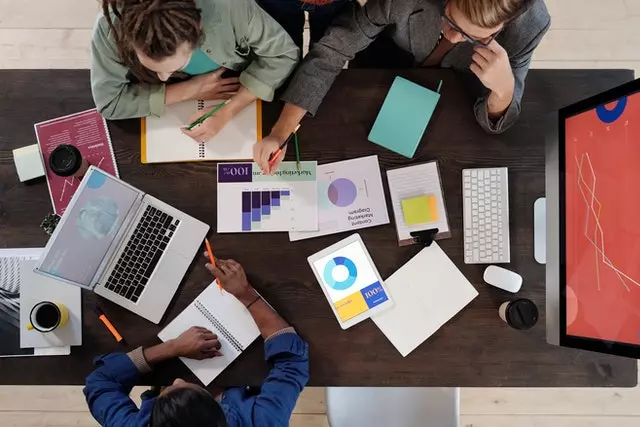 Concord
Best for large businesses
Concord ↗ is a cloud-based contract management system that helps all companies manage the entire lifecycle of their contracts from creating contracts all the way to managing renewals post-execution. Concord is the only contract management platform that enables companies to accelerate growth while maintaining flawless compliance. With Concord, the CLM begins with online negotiation and continues through the signing and implementation of a contract.
Concord's legally binding e-signature fully executes contracts right within the system. Spend less time juggling between applications, editors, and e-signature tools and save money. Concord's approval workflows enable multi-step and conditional approvals for any contract type, allowing businesses to move their approval process to one location.
An all-in-one platform, Concord is simple to use and works with any type of contract, across your entire company—every department and every employee—and is the only platform to automate and support the complete contract lifecycle, from online negotiation to e-signature, and contract follow-through. Over 500,000+ companies trust Concord with their contracts. 
Best For Small, medium, and enterprise businesses. Concord is used by Legal, Sales, Procurement, HR, and virtually anyone who deals with contracts.
Features of Concord: Contract Creation, Contract Database, Contract Templates, Contract Editing, Contract Collaboration, Contract Attachments, Approval Process, Reporting & Dashboards, Integrations / APIs, Notifications & Reminders, etc.
Price Details
Concord's contract management software pricing starts at $17 per user, per month. There is a free version. Concord offers a free trial.
PandaDoc
PandaDoc ↗ is one of the more popular contract management software programs. It is cloud-based document management software that helps users in creating proposals, quotes, human resources documents, contracts, and more. PandaDoc headquartered in San Francisco offers their eponymous electronic signature platform for sales teams, containing sales proposal automation and CPQ (configure, price, quote) features, and integration with CRMs. It is an affordable, all-in-one solution with a robust contract and document management platform.
PandaDoc helps you oversee the entire lifecycle of your contracts using its intuitive software. It is an incredibly popular document and contract management software with more than 27,000 customers around the world.  This affordable and feature-rich software stands out from the competition, making it the best overall choice for companies of any size. Built-in collaboration, version control, document history, and electronic signature make it easier than ever to draft, negotiate, and sign contracts.
It's an excellent choice for growing small businesses and startups because it provides the resources you need to draft professional contracts without hiring a legal professional. The solution is mostly used by sales and marketing teams and company leadership. This secure solution gives companies an audit trail for documents while keeping data safe in its secure cloud storage facilities. Quickly get up and running by using this browser-based program or downloading PandaDoc's mobile app for Android and iOS.
Price Details
PandaDoc offers a free eSign plan and 3 paid plans for eSigning and document automation. Our plans start at $19 per user per month and include unlimited documents and eSignatures. You can even jump-start your evaluation with a free 14-day trial. If you need more users, be sure to chat with our sales team to find the best pricing solution for you and your business.
Accelo
Best for service or retainer-based businesses
Accelo ↗ is built for Service Businesses. It is an all-in-one business automation solution built to help service-based businesses in particular. The system makes it easy to manage all your client work, from prospect to payment, and everything in between.
One of the biggest pains of managing ongoing client and service-based work is handling contract renewals and invoicing. Easy-to-use, automated and intelligent – Accelo lets you finally run your entire business in the cloud.
Today, Accelo streamlines operations and increases the profitability of thousands of businesses in over 86 countries, including the United States, the United Kingdom, France, Germany, Hong Kong, Singapore, Canada, New Zealand, Croatia, Mexico, China, and Australia.
Features of Accelo: Automatic and dynamic invoices, Financial and executive dashboards, Unlimited contract types, Time and budget tracking tools, Recurring tasks for ongoing projects, An intuitive client portal, Replicable templates, etc.
Price Details
Accelo's contract management software Pricing starts at $39 per user per month with a minimum of three users. It provides a 14-day free trial or a live demo.
ContractSafe
Best for unlimited users
ContractSafe ↗ is a cloud-based contract management solution suitable for businesses of any size. ContractSafe software offers automated key date reminders, secure centralized document storage, user access permission management, document search and filtering with automatic OCR (optical character recognition) for searching within scanned documents, and more. This tool is aimed more at targeted management use rather than full lifecycle management, which is why it foregoes authoring as well as extensive customization.
ContractSafe focus on the key elements of contract management that make your life easier: Never miss a key date with easy reminders, Everything available in one safe place, Find what you need fast with OCR and great search, Integrations with DocuSign, SalesForce, Active Directory, Okta, and other keys, Share access safely with flexible roles and permissions, etc.
The built-in automatic OCR enables users to search within scanned documents, rather than relying exclusively on filenames or tags to locate the required file. The platform supports unlimited users and the vendor delivers support via phone and email.
Features of ContractSafe: Contract Lifecycle Management, Government Contracts, Contract/License Management, Document Classification, Access Controls/Permissions, Compliance Tracking, Specialty Contracts, Completion Tracking, Buy-Side (Suppliers), Version Control, Archiving & Retention, Full-Text Search, Collaboration Tools, Electronic Signature, Sell-Side (Customers), etc.
Price Details
ContractSafe pricing starts at $299.00 per month. There is a free version. ContractSafe offers a free trial.
ContractWorks
Best for automation
ContractWorks ↗ with AI-enabled technologies provides automated services, saving you time and money. It makes executing, storing, and tracking corporate agreements easier. Its automatic smart document tagging uses AI technology to make ContractWorks the best option for your automation needs. 
A big benefit of ContractWorks is its commitment to the highest levels of document security, privacy, and confidentiality. You can easily save, schedule, share, and export your reports. The software integrates with Salesforce on Professional and Enterprise plans. ContractWorks' 24/7 support team can be accessed via phone, email, or live chat.
Features of ContractWorks: Automatic smart contract outlines, Automatic recordkeeping, Automated reminders, Contract repository, Built-in e-signature, Milestone alerts, OCR and advanced search capabilities, Annotations for quick, easy document review, etc.
Price Details
Pricing starting at $600/month for unlimited users, ContractWorks makes contract management software accessible to businesses of all sizes.
Some Other Contract Management Software
GetAccept
G2 Storefront
Proposify
Oneflow
Qwilr
Gatekeeper
Genuity
Agiloft
Revv
Contractbook
Juro
CobbleStone
Parley Pro
Leeway
Legito
SpotDraft
ContractZen
Universal Contract Manager
ALOE
ALTO P2P Platform
Contractify
Contract Lifecycle Management
DocTract
Ignite Procurement
intelligent contract
Juridoc
DealHub
Docxpresso
WebCM
Proposable
Bupros Contracts
OpenSourceCM
Also See:- Best Contract Management Software
If you enjoyed this post, share it with your friends. Do you want to share more information about the topic discussed above or do you find anything incorrect? Let us know in the comments. Thank you!