Contract management apps | Businesses are constantly walking in and out of agreements, deals, and new contracts. Contract management software allows users to track and manage contracts through the various stages of their life cycles. Legal departments on both sides of a deal participate in the contracting process to ensure compliance with laws and regulations as well as with internal company rules.
Contract management refers to the automation of processes surrounding creating new contracts, managing contract terms, storing and tracking existing documents, and overseeing contract renewal or termination. In a business, this includes, but is not limited to, those made with customers, vendors, partners, or talent. Contract management is then the process of managing all the stages of that contract or agreement.
The software makes creating a contract easy and automated. It makes contract review and approval cloud-based and completely auditable. To find the best contract management app, we evaluated more than three dozen providers based on key features, including customization and automation.
Finding the best Contract Management App for your business is now good and easier. Compare product reviews and features to build your list. While there are lots of players in this market, we've identified the top companies that you can use.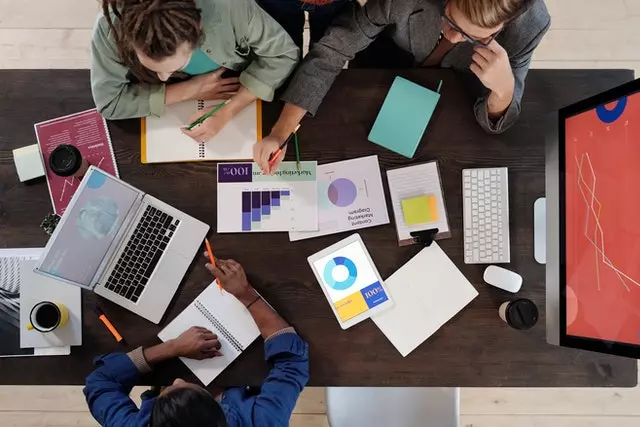 App4Legal
App4Legal is a comprehensive Legal Practice Management Solution addressing the entire market of legal practitioners, in law firms and in-house legal departments. It offers corporate law, contact management, litigation cases, document management, money management, time tracking, and task management within a suite.
App4Legal supports multiple languages & multiple currencies. They can build case lifecycles, track notes history, schedule reminders, and organize files, emails, voice notes, and template files. It is available on-cloud, Private SaaS & on-server (on-premises). The vendor offers email and online support to the customers. App4Legal is a web-based solution available on-server or on-cloud and supported with a mobile application iOS & Android.
Features of App4Legal: Contract Lifecycle Management, Contract/License Management, Accounting, Case Management, Document Management, Government Contracts, Workflow Management, Billing & Invoicing, Access Controls/Permissions, Calendar Management, Client Management, Document Generation, Task Management, Electronic Signature, Email Management, Expense Tracking, Archiving & Retention, Automatic Billing, Buy-Side (Suppliers), Case Notes, Legal Case Management, Collaboration Tools, Completion Tracking, Compliance Tracking, Pre-built Templates, Sell-Side (Customers), Specialty Contracts, Time Tracking, Trust Accounting, Version Control, Docket Management, Document Classification, Client Portal, Conflict Management, CRM, Full-Text Search, etc.
Price Details
App4Legal pricing starts at $19.00 per user, per month. There is a free version. It offers a free trial.
PandaDoc
PandaDoc is cloud-based document management software that helps users in creating proposals, quotes, human resources documents, contracts, and more. It is one of the more popular contract management software programs. PandaDoc headquartered in San Francisco offers their eponymous electronic signature platform for sales teams, containing sales proposal automation and CPQ (configure, price, quote) features, and integration with CRMs. 
PandaDoc is an affordable, all-in-one solution with a robust contract and document management platform. This affordable and feature-rich software stands out from the competition, making it the best overall choice for companies of any size. Built-in collaboration, version control, document history, and electronic signature make it easier than ever to draft, negotiate, and sign contracts.
PandaDoc helps you oversee the entire lifecycle of your contracts using its intuitive software. It is an incredibly popular document and contract management software with more than 27,000 customers around the world. It's an excellent choice for growing small businesses and startups because it provides the resources you need to draft professional contracts without hiring a legal professional.
The solution is mostly used by sales and marketing teams and company leadership. This secure solution gives companies an audit trail for documents while keeping data safe in its secure cloud storage facilities. Quickly get up and running by using this browser-based program or downloading PandaDoc's mobile app for Android and iOS.
Price Details
PandaDoc offers a free eSign plan and 3 paid plans for eSigning and document automation. Our plans start at $19 per user per month and include unlimited documents and eSignatures. You can even jump-start your evaluation with a free 14-day trial. If you need more users, be sure to chat with our sales team to find the best pricing solution for you and your business.
DocuSign
DocuSign is a cloud-based electronic signature solution for organizations of all sizes and most industries. It is an American company headquartered in San Francisco, California. From e-signatures to a full CLM system, DocuSign gives small businesses access to inexpensive contract management solutions.
It's easy to get started and easy to grow when you choose the eSignature company that Aragon Research* considers the industry leader. The platform can be used to sign various types of documents including business contracts, school permission slips, agreements, and approvals. 
Users can upload documents, email them to signers and specify the order in which individuals should sign. You can use this browser-based software online or take your contracts to go with DocuSign's mobile app for Android and iOS. 
Features of DocuSign: Content repository, Recipient reminders, Reusable templates, Real-time comment notifications, Payment collection, etc.
Price Details
You can pay annually or monthly, but you'll save $5 to $20 per month with a yearly payment.
Accelo
Accelo is an all-in-one business automation solution built to help service-based businesses in particular. One of the biggest pains of managing ongoing client and service-based work is handling contract renewals and invoicing. 
Today, Accelo streamlines operations and increases the profitability of thousands of businesses in over 86 countries, including the United States, the United Kingdom, France, Germany, Hong Kong, Singapore, Canada, New Zealand, Croatia, Mexico, China, and Australia
The system makes it easy to manage all your client work, from prospect to payment, and everything in between. Easy-to-use, automated and intelligent – Accelo lets you finally run your entire business in the cloud.
Features of Accelo: Automatic and dynamic invoices, Financial and executive dashboards, Unlimited contract types, Time and budget tracking tools, Recurring tasks for ongoing projects, An intuitive client portal, Replicable templates, etc.
Price Details
Accelo's contract management software Pricing starts at $39 per user per month with a minimum of three users. It provides a 14-day free trial or a live demo.
Also See:- Best Contract Management Software
If you enjoyed this post, share it with your friends. Do you want to share more information about the topic discussed above or do you find anything incorrect? Let us know in the comments. Thank you!