Top Free Online Mahjong Games | Mahjong is an ancient Chinese strategy game that is played today by people all over the world. It has also been adapted into widespread online entertainment. It is a classic tile-matching game that challenges your brain. Mahjong Solitaire is the typical variant played online, which is a single-player version of the original four-player Mahjong. Mahjong is a game of skill, strategy, and luck.
The traditional game is played with a set of 144 tiles based on Chinese characters and symbols, although some regional variations may omit some tiles or add unique ones. In most variations, each player begins by receiving 13 tiles. In turn, players draw and discard tiles until they complete a legal hand using the 14th drawn tile to form four melds (or sets) and a pair (eye).
Mahjong is also an excellent game to play if you're looking to improve your memory skills and relieve some stress! Many players choose to enjoy online mahjong games from a large-screen, mobile device, such as an iPad or Android tablet.
Playing free Mahjong games is a great way to test your ability to think strategically. There are different versions of the game you can play online and the simplest way to learn how to play it is to start with traditional Mahjong. There are many variants of online Mahjong games. Here we listed some top free online Mahjong games that you can play for hours without being bored.
Mahjong Solitaire Games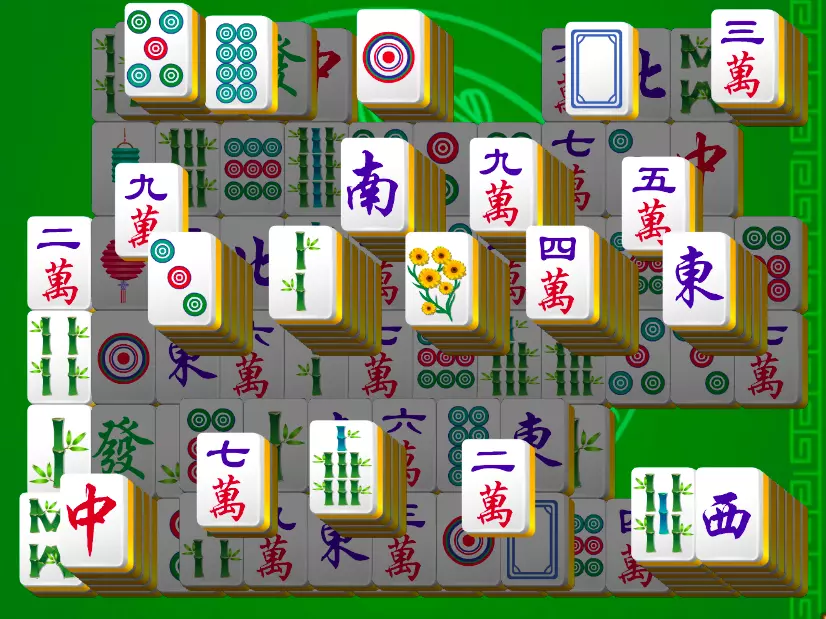 Mahjong solitaire is a single-player matching game that uses a set of mahjong tiles rather than cards. It is more commonly played on a computer than as a physical tabletop game. Its name comes from the four-player game mahjong, but it is played entirely differently.
In this epic mahjong solitaire game, the goal is to remove tiles from the playing field by matching two free tiles together. You can use only free tiles for matching. A free tile is not covered by another tile and at least 1 side is open. In each match, you will get a score.
The 144 tiles are arranged in a special layer pattern with their faces upwards. Tiles that are below other tiles cannot be seen or sometimes tiles are only partially covered by other tiles. Whenever free tiles are matched and removed from the playing field, it exposes the tiles under them for play.
The game is finished when all pairs of tiles have been removed from the board or when there are no exposed pairs remaining. There will be a time limit to match all tiles else you will be failed.
Mahjong Connect
It is another version of Mahjong Solitaire where matched tiles should be able to connect with each other. In this game, we need to create sets and pairs using one, two, or three lines to allow sets to fall into place. Players often choose this mahjong variation when they want to refine their reflex time and their pattern recognition skills.
Mahjong Dimensions Games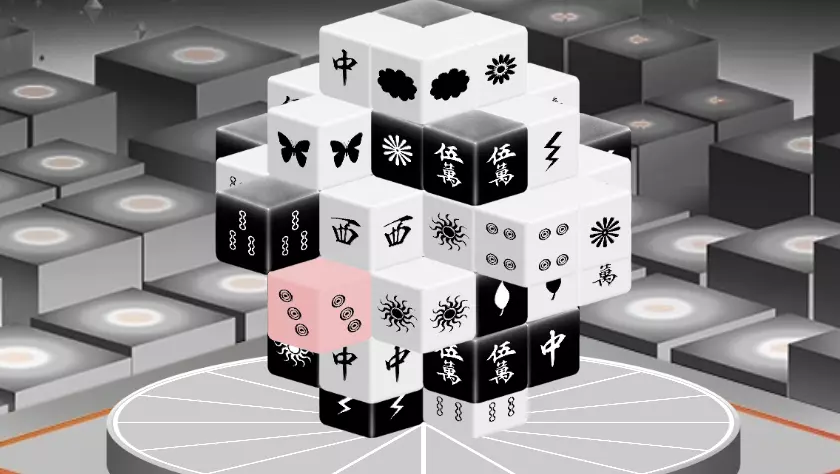 The goal of the Mahjong Dimensions Game is to match and clear all mahjongg tiles before time runs out. You need to tap two unblocked tiles that match to clear them from the board. This game can be many variants. The above one is a black and white dimensions mahjong solitaire game where white tiles need to be matched with black tiles and vice-versa.
Tiles are unblocked if they have space to move on the left or right sides. This is a 3D game, you can rotate the 3D mahjong board to find more tiles on the other side. You also use the shuffle button at the top of the screen once per level to change the positions of the tiles.
We should match all the tiles in a level to progress to the next one. Bonus points are awarded for matching quickly and matching the same tile pattern twice in a row. In this game the total number of tiles need not be 144.
Panda Mahjong Games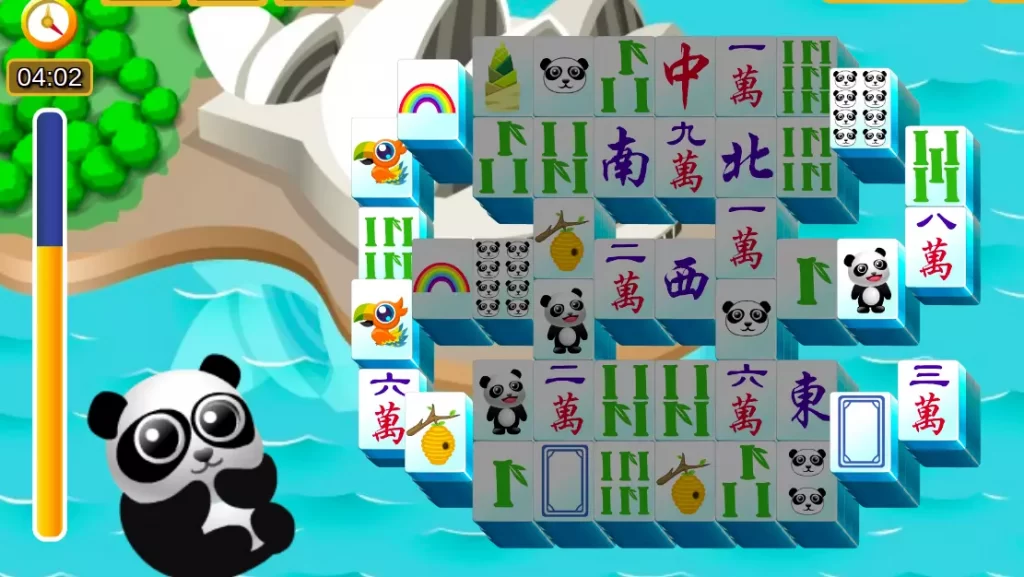 Mahjong Panda is classic mahjong with an adorable twist! You have to match tiles to remove them from the playfield. After completing each level you travel through different cities and complete these Mahjong Puzzles to unlock even more worlds.
Similar to the mahjong solitaire game, Here also tiles that are below other tiles are only partially covered by other tiles, we can't use them to play until the upper tiles are removed. Whenever free tiles are matched and removed from the playing field, it exposes the tiles under them for play.
The rules remain the same. Choose the level of difficulty and the layout. At the bottom, you will find a hint, a chance to go back to the course, and also bonuses. If you have time to find a pair of tiles, then on the scale of growth there will be new marks and the Panda will grow.
In such a game, you can enjoy beautiful graphics and colorful gameplay. You may like the management of the Mahjong Panda game and its stylish design. At each level, you need to score a certain number of points. The more points you collect, the higher the rank of the reward. Enjoy the game!
Gaming Platforms with Mahjong
While we've listed specific games of Mahjong that are definitely worth trying, Mahjong may be available on some gaming platforms that you may be familiar with already.
Solitaired has over 500 classic games including Mahjong, where you can play in an immersive full-screen mode.
Pogo has a few themed Mahjong games, like Mahjong Garden and Mahjong Safari 
CrazyGames has Mahjong Tower and War Mahjong.
Also See:-